Speaker: Steve Filby
Ask your self
Why am I buying this game
Who am I building this for
Does this market exist
Competitive analysts: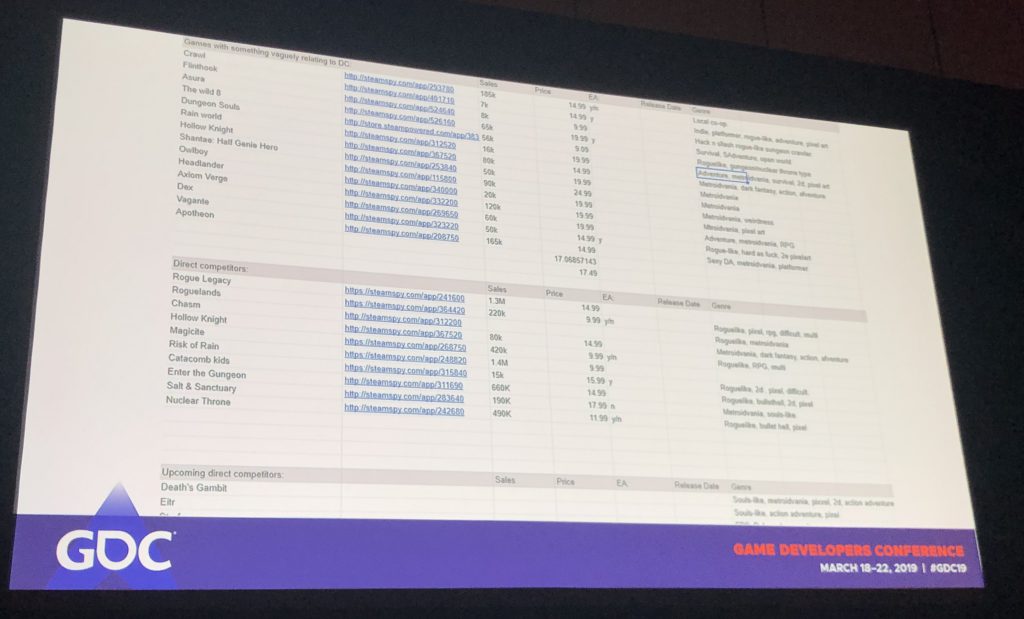 Look at channels and trends based on what people are viewing. Websites for this are NoScope, Social Blade – use these to look for trends.
Play all those games that appear when you search for your genre.
They listed the factors that helped

Example of what they came up with: "Deployability, balance, late game content, modular design and ability to add more stuff"
They watched streamers that had only 3-viewers to see how they played the game.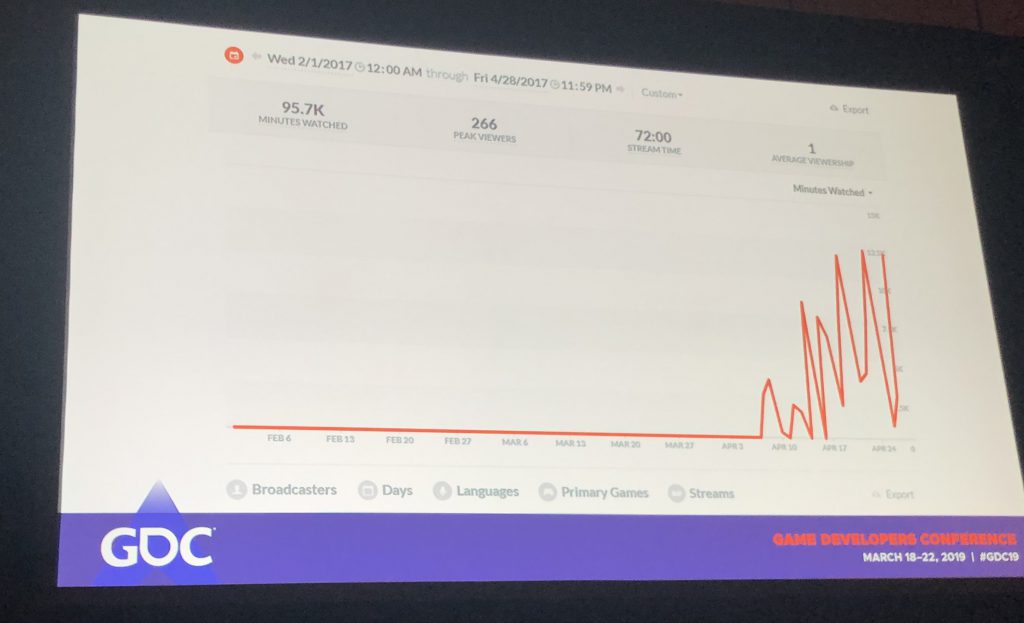 Even though they noticed that small streamers were playing for a long long time.
Games must be streamable
Early Access
Know how long it takes to make your game so that you can be honest about your projections
Week one of early access is for bugs and building rapport – you want to be a good guy dev.
It is hard keeping interest with the community. Tell them what you have added because of the community input.
You only get one Launch? – No
To fix that do regular updates
Strategic partnerships – Then integrate with Razor and we can integrate it with GOG, Humble etc.
Influencers want to grow + engage their community – created a streamer program so they could give cool stuff to their community.
Started with small streamers and got bigger and bigger. It moved up to bigger streamers
Post Launch
Community Demand
More content vs deeper discount?
It looks like adding more content does increase sales. See screenshot below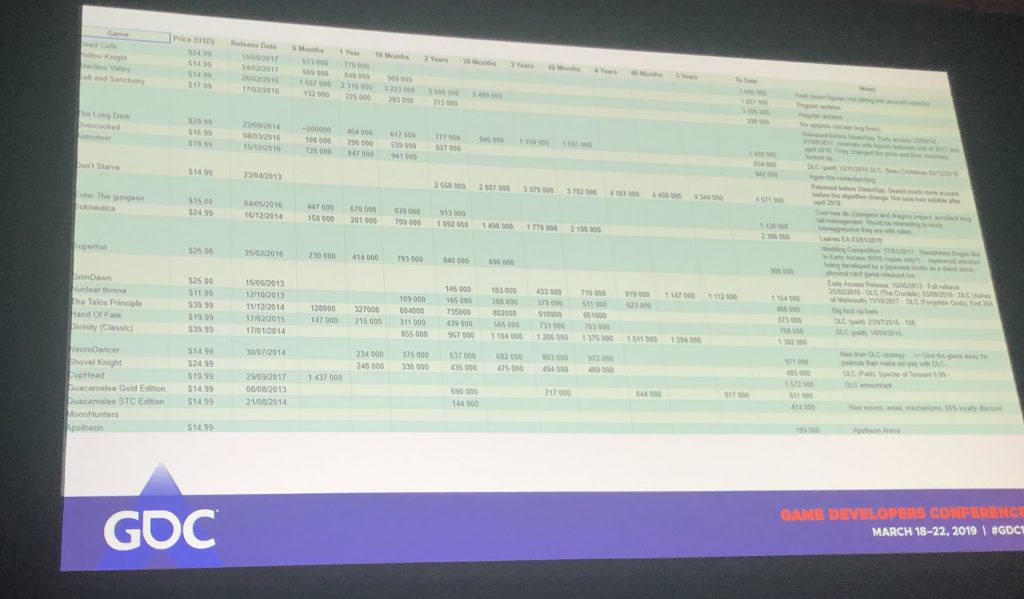 They spent something like 70K for events. Jesus. 
They spent 50K on a trailer – He said it didn't do much. He thinks it opened door for press coverage.
They spent something like 70K for events. Jesus. 
They spent 50K on a trailer – He said it didn't do much. He thinks it opened door for press coverage.
They think it cost about $800K to make the game