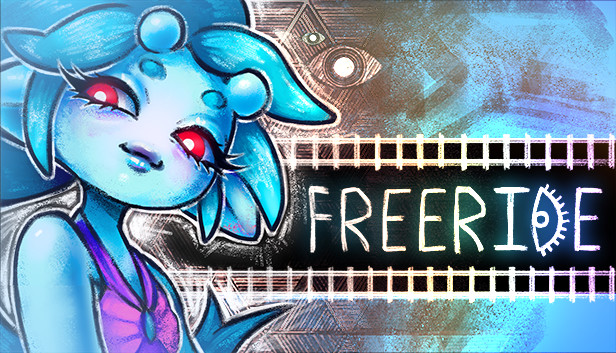 Last week I wrote a quick list of tips for tiktok that helped one indie game developer market their game. But their success is not a fluke. In the past week 3 more developers have had phenomenal success with TikTok earning views by millions and wishlists by the tens-of-thousands. 
This week I want to share their stories, their numbers, and their tips for matching their success.
Farewell North
Wishlists graph:
How the developer made this happen:
Do a video reply to a comment on the first video. The video reply gets pinned towards the top of the comments, which people on TikTok really read, and when the second video started gaining traction on the For You Page (FYP) they basically started boosting each other massively.
Don't just repost your trailer, make custom TikTok videos: Way before trying TikTok, Kyle made several Youtube videos that did quite well (earning 800,000 views and gaining him 16,000 subscribers.) However, reposting those videos as is to Tiktok did quite poorly. They tried making tiktok specific content, and that's what went viral.
Visibility in waves: Kyle said "I've heard TikTok works in waves, and each wave grows from the last. I guess the idea is that with each wave they're testing your content with a wider audience, and your metrics determine if you move to the next. I definitely felt that. Every few hours a bigger burst of traffic would come, last for a short while, and then cool off. The numbers got pretty crazy. At one point I'd keep refreshing the page, and each time it'd be another 5k views in a matter of seconds."
Fastest following growth: As of now, 48 hours after the first video, they've collectively been viewed just shy of 950k times, more than he achieved in 18 months on YouTube, and he added more than 17k followers. That is the equivalent of more than 18 months of YouTube in just 48 hrs.
Don't forget your CTA: Kyle says "It's also worth noting that I didn't have a CTA in the second video, other than to follow on TikTok, and for the first 12 hours of the second video I didn't have a proper link in my bio."
Introverts welcome: Kyle says "I definitely can't claim to have figured out TikTok. One or two successful posts doesn't mean much. However, I do think it's worth knowing that if an introverted guy like me who hates putting themselves out there can find a bit of traction, then you probably can too! "
Fast production time: the two videos combined took less than 3 hours to create.
Additional Reading material: Twitter thread by the dev
FREERIDE
Wishlists graph:
How the developer made this happen:
Keep it simple: I think this one did really well because it was just a basic 'this is what the game is' without any other gimmicks or angles.
Trending music: I used the trending Ghibli music which went very well with the vibe of the game.
Right to the point: Hook is explained in the first 3 seconds.
Side note: Look at that sustained traffic. Even several days after the spike, the game is still earning 500 wishlists / day.
Add a link in your bio: If you have at least 1000 followers you can add a link to your bio (even if it is a noncommercial account). If you have a commercial one you can add the link any time but you can't use licensed music.
Linktree works: Looking at the source of the traffic from the video, many people clicked the linktree link (33% of their traffic arrived via that Linktree link)
Searching for the game title: 48% of the traffic came from searching for it on Steam. This is the classic checking TikTok on my phone, get up and walk over to my PC and search for it. That is a sign of someone really interested in a game.
Better than festivals: As you can see from the following wishlist chart, their Tiktok video did better than prime featuring on a festival. FREERIDE had some really good featuring in that festival too.
The Matriarch
Wishlists graph:
How the developer made this happen:
The entire gameplay loop is explained in 10 seconds.
There is a striking image of a nun getting crushed by an inverted cross. Which unbeknownst to the developer was in an Anime. What is it with TikTok and Anime?
Chewa says "In general I didn't care much about the TikTok algorithm (tags, trends, vertical format, timing) and I focused on the quality of the video itself."
"I think the vertical format is better on TikTok but it shows that even a horizontal video with text above/below can also perform well."
I didn't care much about the timing (I posted around noon CET, maybe it was lucky timing?).
I didn't use a trendy TikTok soundtrack, but I think my trailer soundtrack is already TikTok-ish
Chewa says "I only had a few others videos on my TikTok, I think you need at least a few for the algorithm to consider going viral, but it shows that you don't necessarily need a lot of them"
Many viewers liked the video because it reminded them of a Roblox game. (Side note: looking for good game inspiration, check top Roblox games.)
The video went viral after several unsuccessful attempts of re-cutting their trailer. The one that worked had shorter clips and was sped-up 130%, shorter and catchier text, more polished videos.
Fableforge
Game: Fableforge
Aesli, the developer of Fableforge, has been using TikTok too and had some excellent bonus tips about getting some more juice out of the videos that you do make for TikTok:
If you post on TikTok I STRONGLY encourage you to post to YouTube Shorts and Instagram Reels because you reach larger audiences.
They posted to TikTok and got 6k views (all were only to my followers), but 23k+ on Instagram (almost all being from non followers).
They had a TikTok get 800k+ views, and then another 17k+ on YouTube.
YouTube analytics shows you some very valuable information regarding your short form video's performance. They look at their audience retention graph to find the points in your video where viewer retention (the MOST important factor that determines the success of a short form video) may dip or stay consistent.
Based on the retention info, they improve their videos such as improving their hook, their delivery, what they show, and the length of the video.
Don't repost TikTok directly to those other platforms. Instead, use a separate app to make your videos and upload that. Primarily for video quality. YouTube discourages this by disqualifying you from shorts fund (if that matters to you), and Aesli read somewhere that the watermark hurts your viewership on Instagram.
Links to Aesli's social channels where they reuse their videos.