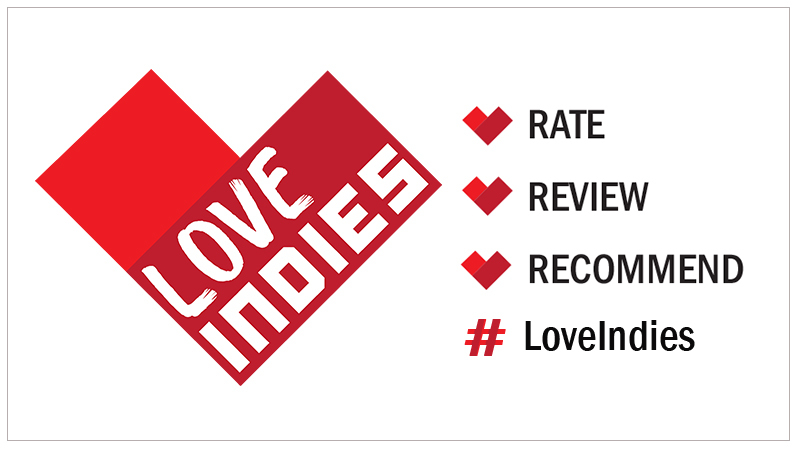 Today is the first day of the "Love Indies" event organized by Hannah Flynn and Failbetter games.
Starting tomorrow, take the #LoveIndies challenge.

Answer all 12 prompts during the event and claim a charming little #LoveIndies enamel pin! Make a thread, post a blog – answer however you like.

Here's where you submit your answers after the 12th: https://t.co/CIY48ZBbiT pic.twitter.com/WsGHPqejH7

— Failbetter Games (@failbettergames) May 31, 2020
Love Indies is a great, free, chance for you to join in with other indies to encourage regular folks to play, talk-about, and review indie games. If you are a developer of a game here is a guide on how to participate.
The great thing about this festival is that it came entirely from Hannah just saying lets do this. It didn't come from some company like Valve or a big invester. She just basically said let's just do this online party. Self organized free events such as Love Indies are a fantastic way to promote you and your games even if you have not earned much press attention before.
I know this because I launched my first game as part of one of these free events: The Indie Games Uprising.
My history with self-started events
Back in 2012, Xbox 360 had a platform called Xbox Live Indie Games. It was a totally open platform where anyone who coded a game in XNA language could upload their game and people with Xbox Live could pay to download it. It was way ahead of open services like Steam Direct.
However, visibility was horrible. Even worse than Steam. Just finding the storefront was difficult much less trying to get people to find your game. In response to this terrible discoverability problem several developers in the Xbox Live Indie Games community came together to create an annual event to gain visibility. They formed a little committee that would select games would be part of the event. They reached out to the press. They even got a very small icon on the Xbox Live launch screen promoting it. It wasn't much but for my first game it was an amazing boost. I got mentions on engaget,  and Polygon and actually got me my only mention on wikipedia (check it out here)
Step by step process
So if you are frustrated because you entered but did not get selected for larger events like the Independent Games Festival, or Indie Mega Booth (RIP), start your own festival. If you are complaining about visibility. Start your own festival. Here is how.
Find a unique aspect about your game that is shared by a few other games that are your own size. For instance when Stray Fawn founder Philomena Schwab was marketing her game Niche, she contacted developers who made nature-focused games and formed the "Playful Oasis"
Use Steam search tools to find games similar to your chosen theme. Contact devs that are about your size. A little bit bigger and a bit smaller. Look for devs who are actually active promoting their games and not gone dark or appear to do zero marketing.
Start communicating with those devs you found. Start a private discord server so you can strategize.
As part of the strategizing have everyone list out the press / influencer contacts each member game got. It is much easier to leverage existing press who have ever written about you to again mention your event.
Pick a date for your festival. Try to find a time that coincides with a release of at least one of your member's games.
Create a site for your new festival / event. Here is the one for Playful Oasis
Create graphics, logos, trailers, and setup a shared drive where all member developers can quickly access them and use them for promotions.
Contact platform holders like Xbox, Playstation, Steam to see if they will do something to support you. It can be as easy as a guest post on their official blog, or a mention in their mailing list.
Start small and grow. The first event will not be big and a lot of game developers you reach out to will decline to participate. That is because you are unproven. But when they see the press you got with the first one they will be much more likely to join in next year.
Good luck out there.