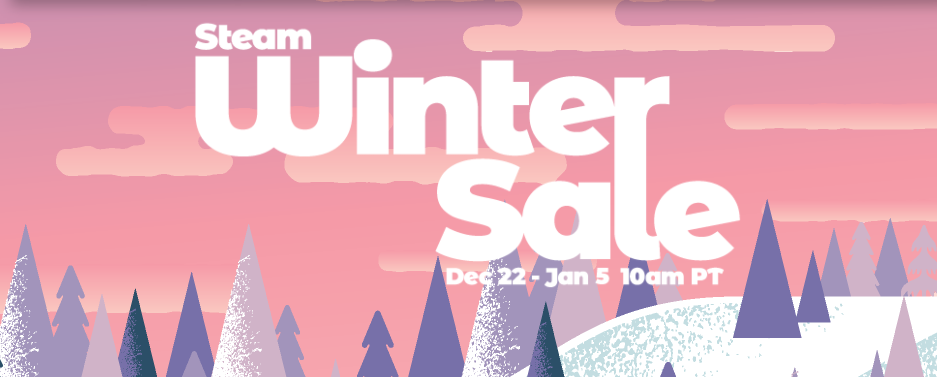 (Or really any sale but the winter sale is what is happening right now)
We are about 1 week into the Steam Winter sale. You probably sent out the obligatory "My game is on sale for X% off" tweet right? Well you are not done yet. Here are 5 things that you need to do before the end of the Steam Sale ends on January 5th.
Tell them it is still on sale (even though you did when the sale started)
Right now there are many many people who have your game in their Steam shopping cart but they haven't actually hit the "Buy Button." You need them to finish the mission and actually buy it!
Last year I watched dozens of people shop Steam. Over and over I observed that people browse the Steam store, put games they were interested in their cart then close the browser saying "I need to think about this" or "I need to ask a friend." Sure enough they didn't return to Steam until after the sale was over and missed out on the great discounts. (In the video above I edit it to the exact moment I talk about it.)
Worse, Steam doesn't remind players that they have games left in their cart. I even asked the developers at Valve directly at adding this and they said "NO!"
Ugh… So, it is up to us. We need to reach out to our fans and remind them that the sale is ending soon and buy any games that might be in their cart.
Why else do you have to remind them your game is on sale? Christmas happened and they now have Steam gift cards.
The sale started on December Tue, December 22, which is 3 days before they probably got their gift cards.
So if you told your fans about your game at the start of Sale, you missed Christmas. Now that they have money you need to tell them what to spend it on. Go do it!
Take the pulse of your marketing channels
Devs ask me all the time, should you spend more time on Twitter or Discord? I don't know it depends. (Secret trick question, email marketing is better but nobody every thinks about that.)
Don't believe me? Test out your different channels this week. Here is how: Send your "Reminder game is on sale" alerts to all your channels (Instagram, Twitter, Discord, Email, Facebook.)
Then wait 48 hours. Then check your click-through rates. Here are some common ways:
Twitter
Go to your tweet where you said "My game is on sale for the Steam Winter Sale. Click that little bar graph icon on the far right. Then click "View All Engagements." IMPORTANT: "Engagements" are not clicks. Don't look at that metric – it is a B.S. marketing term that Twitter came up with because their click-through-rate is so crappy they had to come up with some term that rolled up a bunch of B.S. stats to cover over their crappy click-through rate.

You gotta pull the number next to "Link Clicks"
Divide Link Clicks by your total Number of Followers you have. 
That is the Click-Through-Rate. 
Discord
Discord doesn't really do Link tracking. So I recommend using a link shortener like bit.ly which is good but costs money. Cutt.ly has a free tier that allows you to do link tracking. From the Cuttly dashboard you can see the number of clicks you got. Create a shortened link for you Steam Page, include it in your "Game is still on sale" post on discord (you can't do it retroactively.
To get the number of Discord subscribers, from the Discord Desktop Application and do the following.
Go to your Discord server, then in the top left corner, click the down arrow next to your Channel name. 
Click Server Settings.
Click Members.
In the top left corner of that panel it will say #### members.
Again do Number of Clicks / Number of Server Members
That is your Discord Clickthrough rate.
How did Twitter and Discord do? Sending a "now on sale" email to a decently run mailing list can net 2%-5% click through rate. Did those channels do that well? Probably not. I find the Twitter is about 1/4 and Discord 1/2 as effective as Email.
If you want to see and share your click-through rate with other developers, head over to the HowToMarketAGame discord where we are sharing our results.
Give one final reminder with 24 hours to go
When there are 24 hours left in the Steam sale, send one final email that says, "Winter Sale Ending tomorrow, last chance to get XXXXXXX game at XX% off."
The fear of missing out is a strong motivator and will get many hesitant shoppers to finally buy.
Steam doesn't do this final reminder. That is lame. They really should. Look Oculus does it.

This is a really clean, clear, effective CTA and I totally bought Moss and The Room VR because of it.
Now your open rates / engagement rates will be lower from the first "my game is now on sale." However, don't worry, it is still important that you send them. If you don't send any follow-up, your click rate is 0%. Even a few people clicking is worth sending. 
Cross Promote Your Next Game
The great thing about a storewide sale is that it drives a ton of people to your steam page because of the "A game you wishlisted is on sale" email and because your game is on the featured lists on the Sale storefront. It is worth herding all this extra traffic to your next game so they can wishlist it.
From Steamworks go to Post/Manage Events & Announcements > Create new Event or Announcement >
Then click Cross Promotion
Create engaging copy about your sale and a bit about your next game. Provide a link to your upcoming game and have a firm and clear call to action. Don't be lazy and say "Hey check out my game." Also don't be wishy-washy – "If you find it interesting, consider wishlisting it, if you like."
NO! Be direct
"Wishlist my next game."
Remind existing followers to review your game
Everyone has a bit of a festive spirit this time of year. Maybe it is seeing all those children learning the true meaning of Christmas, maybe it is the festive decorations, maybe it is all the alcohol and chocolate. Whatever it is, people are in a good mood this time of year, so capitalize on that good feeling and ask people to give your game a review.
A few extra reviews can really help. Look at this Steam rating Chart put together by developer Runevision. If your game is just short of one of the milestones, a few extra reviews might push your game from "Positive" to "Mostly Positive"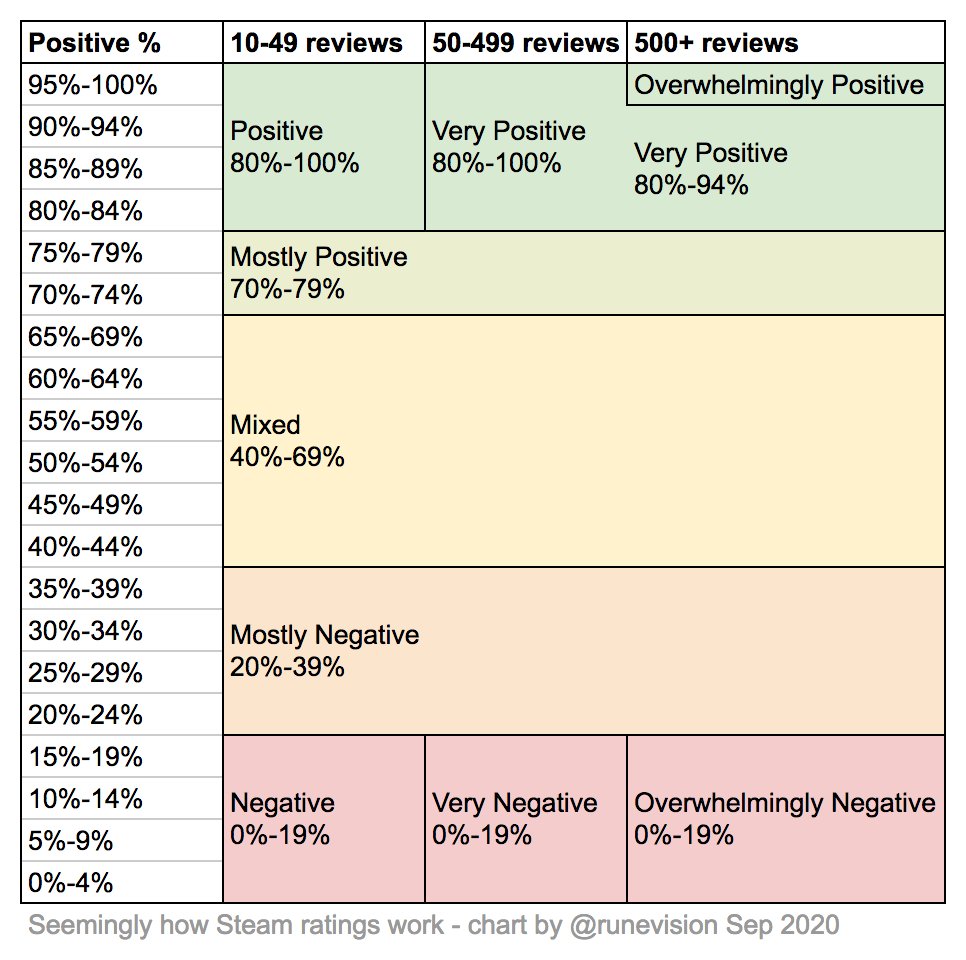 Don't treat the Winter sale as just another sale. Really work it and remind your community regularly that your game is on sale.