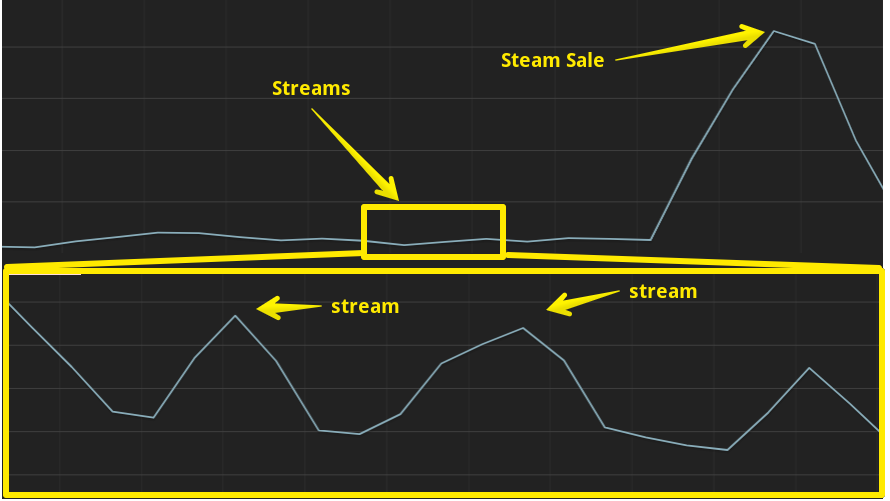 I love when game developers write about what worked and what didn't about marketing their game (commonly called a postmortem.) I don't care about the size or the scope or the experience of the developer, if they write about their experience, I will read it.
I reviewed a bunch of game postmortems that were posted in the last year to see if I could come up with any trends or new ideas. Most of these postmortems are on Reddit because I feel like they are more forthcoming about their numbers. Gamedeveloper.com has some postmortems but they tend to be focused on game design and any marketing hints are typically "We got published by Devolver so they did a great job getting visibility for our game. Would totally recommend!" Gee… thanks for the tip.
So here are my favorite post mortems of 2021. If you see any that I missed, please email me (iamchriszukowski – at – the gmail), or post in the HTMAG discord.
I did focus on the positive, relatively successful postmortems (insert image of red dot airplane survivorship bias image) because I found the unsuccessful ones all had the same basic theme of "we sucked at marketing and didn't do any but it doesn't work anyway." With this post I wanted to highlight actionable ideas of things to try. Not all of them will work but they are at least something you can do to try and increase your wishlists and get the word out about your game. Also I found this pretty good list of Reddit post mortems many of these I found from that list.
TL;DR list of things that worked in many of these postmortems
Develop a game in a genre that Steam likes (do your homework)
Streamers are great
Paid version of Woovit is great (I am excited to test this this year!)
You can get people to signup for mailing list / Discord with the lead magnet of beta / alpha access
Twitter doesn't do much
Press doesn't do much
Festivals are awesome
Don't spend too long on your game – release fast
Start marketing the moment you have an idea for your game
Developers still aren't using mailing lists much
The Dungeon Beneath
Postmortem Link: Releasing a game in 9 Months A post mortem
Game: The Dungeon Beneath
Genre: roguelite autobattler
Copies Sold (revenue) 3,648 ($49,047)
Wishlists at Launch: ~1200
Current Reviews 231
Price: $5.99
What Worked / Mattered
Developing a game in the right genre for Steam. Used Game-Stats revenue summary.
Updating the game post launch – which increased the coverage by streamers. 
Paid Woovit subscription – Used it to contact 95 content creators and 69 made videos. Use the search tool to find similar games / creators. With the paid tier you can contact creators directly.
Streamers – Specifically giving a steam key to every content creator on Twitch and Youtube that seems interested and has any regular posting / following. The Coverage by Splattercat accounted for 15-20% of sales.
Emailing Streamers also was good but time consuming
What Didn't
Twitter (never got engagement)
Reddit (never got engagement)
Paid Ads on Twitter / Reddit
Releasing a demo during Steam Festival
Free tier of Keymailer
Launching a game with not many levels / content.
Launching without localized text
Launching without a discord.
Zukowski Commentary: This is a great example of making a first game to get a foothold in the indie marketplace. The Dungeon Beneath is simple, constrained in scope. So many people spend years on a Dream Game (™). This was fast, realistic, limited scope, in a genre that has marketability, and actually made quite a bit.
Escape Simulator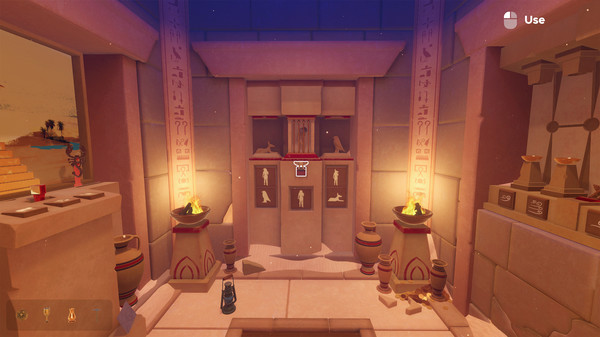 Game: Escape Simulator
Postmortem Link: Escape Simulator passed $4M in sales in less than two months! So how did we do it?
Copies Sold (revenue): 400k ($4 Million)
Wishlists at Launch: 60,000 (2500 followers)
Current Reviews: 2,431
Price: $14.99
What Worked / Mattered
Having a good game – they have been making games for 9 years.
The genre (a co-op hang out game) is perfect for a pandemic, social distanced existence.
Spending 6% of the game's total budget on marketing expenses. 
Reaching out to developers of similar games and getting them to help promo their game.
Creating custom in-game content (in this case, bespoke escape rooms) for streamers and many of them played it because of this extra touch.  
Pricing the game lower than the current market price to encourage more people to purchase the game because co-op is such an important aspect of the game.
Steam Festivals are great
Post-launch they quickly updated the game right when they did their first sale which was awesome. Basically they used some levels they cut from launch as the free update.
They did a level-creation contest – this built them a loyal creator community. 
Getting into popular upcoming and adding "Indie" tag actually worked right before launch because of popular upcoming.
They did a full launch with a discount just weeks before a big Steam sale, so they asked Valve if they could just extend the sale into the Steam Sale and they said yes. Never hurts to ask.
Most of their traffic came from promotions within Steam. Streamers were minor bumps comparatively. The devs shared this graph
What Didn't
Steam Next Fest – they made the mistake of entering Steam Next Fest right when they announced the game but had unfinished-looking art so they got no featuring. If they had done Next Fest closer to launch their art would have been awesome and probably got them some attention.
The press never covered them, but they did well never the less. 
Zukowski commentary:
The indie tag is an interesting note because they were able to use it when they were on "popular upcoming" to get in front of people browsing the "top upcoming" indie games. Clever .
Wishlist / follower ratio sounded low but actually did well for them – the developer said they think it was because co-op fans don't follow like many do for deep expansive games.
Mortal Glory
Game: Mortal Glory
Postmortem Link: How I did Marketing for my game that sold $128k in one year
Revenue $130,000
Wishlists at Launch:1700
Current Reviews: 424
Price: $7.99
What Worked / Mattered
What Didn't
Keymailer and Indieboost – the free versions of these did not work when contacting streamers. 
The press – most organizations did not answer. And one of the bigger press sites resulted in only 50 sales.
Creating a press release – Developer posted his press release on  prlog.org and gamespress.com. Did nothing.
Twitter – It is mostly for contacting current customers, not future customers. Nothing of his went viral.
Tumblr – nobody cares about games there.
Mailing list – he didn't really use it, but did get 100 subs when he talked about upcoming DLC.
Wandering Village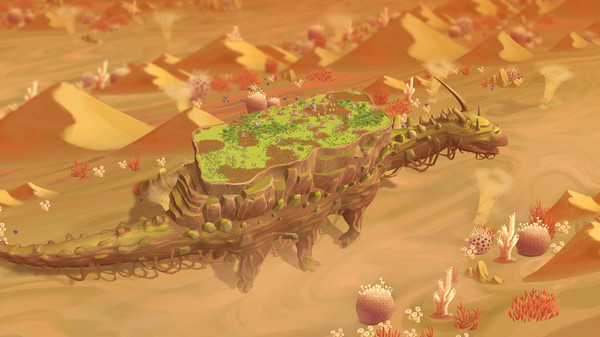 Game: Wandering Village
Postmortem Link: Kickstarter success without a playable demo
Revenue ~$185,000 (kickstarter)
Wishlists at Launch: N/A
Current Reviews: N/A
Price: N/A
What Worked / Mattered
A really good game concept (cities on beasts) that is in a popular genre on Steam (city builders)
Shared early concept art on Twitter during #PitchYaGame which went viral
Setting up a Discord, then a bot that tags people based on how they found the game, Twitter, Facebook etc.. Then using the people appropriately tagged to boost future posts they do.
Setting a goal to get 1000 Discord followers.
Creating a VIP list of people who always share their stuff.
Used Backerkit and Backercamp for ads
Start kickstarter on a Tuesday and end on a Friday and never later than October.
Launched a trailer and a Steam page along with the announce of the Kickstarter. Press rarely covers Kickstarters but they will mention it if they are announcing other things like a new Steam page.
Some Streamers will cover a game without a playable demo: BestInSlot, GamerZakh and KathrineOfSky
Cross promotions from other successful Kickstarters.
Jupiter Moons Mecha
The author (Artur) is a HTMAG discord regular and did 2 great Reddit postmortems so I combined them into one big postmortem.
Game: Jupiter Moons Mecha
Postmortem Link 1: I've hit over 4000 wishlists with my unreleased game. 11 months of slow wishlist gathering
Postmortem Link Part 2: How to Get 15K WL on Steam in 6 months without a viral game?
Revenue N/A
Wishlists at Launch:N/A 
Current Reviews: N/A
Price: N/A
What Worked / Mattered
Steam events and showcases. Got rejected from many but kept at it.
Best events were Tiny Teams and Gamescom.
Find a game that has good median sales and steam players like it and mix in a hooky idea.
Market from the very start.
Publish a demo.
Twitter – Got him feature in Best Indie Games (Clemmy Streamer), Video feature in GameDevHQ, and Gamespot article.
Reddit is one of the top drivers to page traffic (despite not having a viral post).
What Didn't
This Means Warp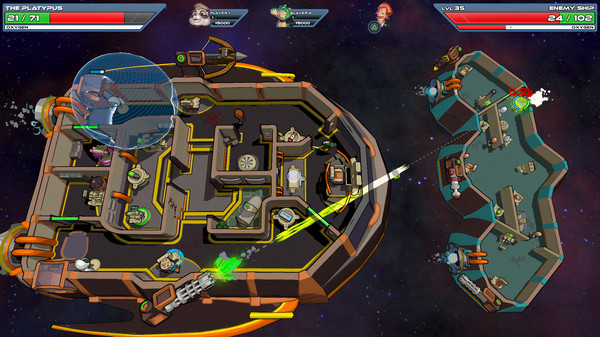 Game: This Means Warp
Postmortem Link: My game reached the front page of Steam today! 🤯 AMA
Revenue N/A
Wishlists at Launch: N/A (slightly less than 10,000)
Current Reviews:  N/A
Price: N/A
What Worked / Mattered
Posting on several subreddits – no one went viral but enough increased the traffic to the steam page
Emailed their press list and a couple journalists covered it
Discord community that they built when they ran an alpha test. Discord was grown from reddit posts about it and friends inviting their friends.
Facebook ads "<$2 per wishlist on average I would say"
Revealed the game on Youtube with a trailer. It brought in about 65k views.
What Didn't
Twitter: "Twitter in particular seems to be an echo chamber of devs rather than useful wishlist generator"
More resources
Looking for more information because you are releasing your first game? Here are some blogs I wrote that will help